IMPORTANT DATES
Nov 1: Registration Begins

Dec 1: Earlybird Registration Deadline

Jan 30: Directory Info Due

Apr 19: Advanced Freight Deadline
REQUIREMENTS FOR EXHIBITOR REGISTRATION
Growers, Shippers & Importers with physical operations in Texas, Oklahoma, Arkansas, Louisiana & New Mexico

Growers, Shippers & Importers who are not located in Texas or Mexico, must transport their produce via ground through a Texas port-of-entry.

Allied industry members must be a member of the Texas International Produce Association (TIPA)
SOLD OUT
TIPA Member
Each exhibitor will receive the following booth package from Freeman with their booth space:

One 8′ x 10′ booth space (one per company)
Up to five show badges
Access to all the educational workshops and sessions
Keynote speaker session
Expo receptions
8' high backwall and 3' high side drape
One 7" x 44" one-line ID Sign
One 6' x 30" skirted table
Two side chairs
One waste basket
Non-Member
Each exhibitor will receive the following booth package from Freeman with their booth space:

One 8′ x 10′ booth space (one per company)
Up to five show badges
Access to all the educational workshops and sessions
Keynote speaker session
Expo receptions
8' high backwall and 3' high side drape
One 7" x 44" one-line ID Sign
One 6' x 30" skirted table
Two side chairs
One waste basket
Registration for both categories will increase to $3300 and $3800 after February 1st, 2019

For Exhibitor Cancellation Policy, please see the 2019 Viva Fresh Expo Rules & Guidelines document.

NOTICE: On December 18th 2018, Viva Fresh Expo Rules & Guidelines were updated. The "Guest Passes" section was revised to provide clarification.
EXHIBITOR SERVICE CONTRACTOR
Ordering Booth Materials:
Exhibitors will have the option to order additional booth materials (electricity, internet access, and additional furnishings) directly from Freeman. Booth materials can be shipped in advance of the Expo. View details with Freeman's Exhibitor Services Kit.
Freeman is the official Exhibitor Services Contractor for the Viva Fresh Produce Expo. Each Exhibitor will receive the following booth package from Freeman with their booth space:
8′ high backwall and 3′ high-side drape
All booth spaces are 10′ wide and 8′ long
One 7″ x 44″ one-line ID Sign
One 6′ x 30′ skirted table
Two side chairs
One waste basket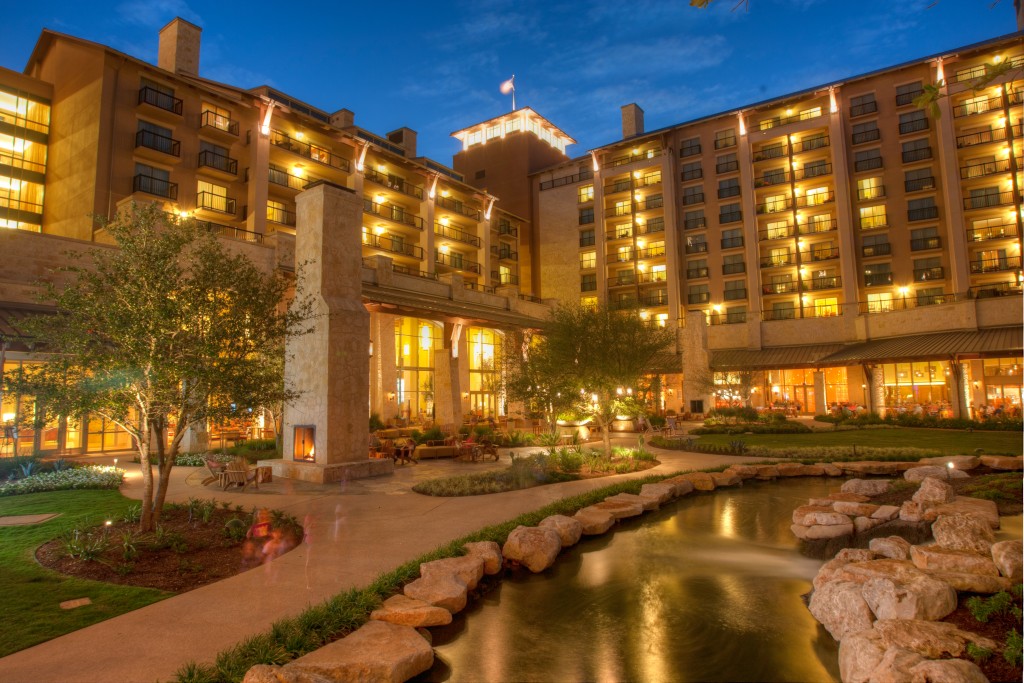 JW MARRIOTT HILL COUNTRY RESORT AND SPA
Back by popular demand, the JW Marriott provides a luxurious backdrop for the Viva Fresh Expo that offers networking, quality education and elevated food experiences.  Nestled in the San Antonio Hill Country, this expansive property has fairways and spa treatments for the adults, a lazy river plus waterslides for the kids and several restaurants to choose from.
We expect the JW Marriott to sell out quickly again this year, so be sure to register early at the special reduced rate starting at $264 per night using this link.
Courtyard San Antonio North/Stone Oak at Legacy
HOTEL WARNING
Rooms should be reserved and confirmed ONLY with by either using this link to the Viva Fresh hotel reservations site or by contacting the JW Marriott directly at (210) 276-2500.   In the past, Viva Fresh has received reports about brokers contacting exhibitors to book hotel reservations.   These brokers falsely imply they are affiliated with show management and secure full or partial prepayment for their rooms from exhibiting companies. TIPA reminds its exhibitors that we have no affiliation with any of these room brokers. Please do not provide them with any details of your reservation and do not give them your credit card or any personal information.
JW Marriott
23808 Resort Parkway
San Antonio, TX 78261
Phone: 210-276-2500
UPDATED HOTEL CANCELLATIONS & CHANGES POLICY
All cancellations must be received by March 15, 2019.   Deposits are non-refundable after March 15, 2019.  Retail and foodservice attendees should contact Lilly Garcia at (956) 581-8632 to make any changes or cancel a reservation. All other attendees and exhibitors should contact the JW Marriott at (210) 276-2500 to make changes or cancel a reservation.  If cancellations are made after February 23, 2018, you will not receive your deposit or may be subject to pay the full price of the reservation.
In addition, failure to check-in on the scheduled date of arrival may result in the loss of deposit and cancellation of room for the remainder of the stay.
Holiday Inn San Antonio N – Stone Oak Area
7 miles from event hotel
Courtyard By Marriott San Antonio North/Stone Oak at Legacy
7 miles from event hotel
Hyatt Place San Antonio North/Stone Oak
7 miles from event hotel
Drury Plaza Hotel San Antonio North Stone Oak
8 miles from event hotel
MARKETING RESOURCES
Viva Fresh is committed to your success as an exhibitor, and provides the promotional graphics below to help promote your company's attendance at Viva Fresh. Simply download the desired graphics for your social media channels, and attach to your posts. Don't forget to include your booth number and a link to the event registration page in the post!