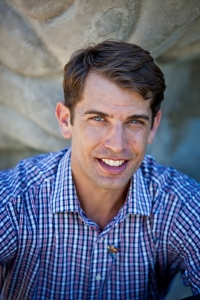 The Healing Power of Brain Food
Dr. Ramsey is a board-certified psychiatrist, author, and farmer. He is a leading proponent of dietary change to balance moods, sharpen brain function and improve mental health. An assistant clinical professor of psychiatry at Columbia University College of Physicians and Surgeons, his clinical work focuses on the treatment of depression and anxiety. He works with individuals, couples and families in his private practice in New York City.
What happens when a Dr. of Psychology connects the power of food with mood?  In this keynote session, Dr. Ramsey will share his findings about the powerful connection of healthy foods like fruits and vegetables and how they can change how we feel.  Not just combatting traditional ailments like diabetes and heart disease, but how food affects mood disorders including depression.  Dr. Ramsey will identify how we can be our best self by changing how we eat to change how we feel with the power of #brainfood.
His recent bestseller 50 Shades of Kale (HarperWave 2013) has made kale more accessible to thousands. In his first book, The Happiness Diet: A Nutritional Prescription for a Sharp Brain, Balanced Mood and Lean, Energized Body (Rodale 2011), Ramsey explores the impact of modern diets on brain health. He is the co-founder of National Kale Day.