EXHIBITOR SERVICES PROVIDED BY FREEMAN COMPANY
We've developed an Exhibitor Resource Kit to assist you in answering key questions and providing all the details about your booth space, click here to view and download.
Ordering Booth Materials:
You'll have the option to order additional booth materials (such as electrical, internet access and any additional furnishings) directly from Freeman and booth materials can be shipped in advance of the Expo. View details with Freeman's Exhibitor Services Kit
Freeman is the official Exhibitor Services Contractor for the Viva Fresh Produce Expo. Each Exhibitor will receive the following booth package from Freeman with their booth space:
8′ high backwall and 3′ high-side drape
All booth spaces are 10′ wide and 8′ long
One 7″ x 44″ one-line ID Sign
One 6′ x 30′ skirted table
Two side chairs
One waste basket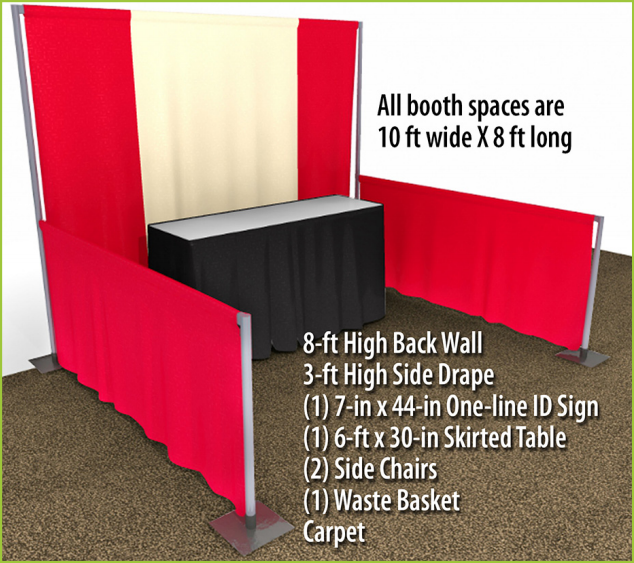 Rules and Guidelines: To download the rules and guidelines, please use the button below.