"This is a must attend event to network with best-in-class growers, meet other buyers and learn about the challenges and opportunities of the Gateway to the Americas region while enjoying all the hospitality the Lone Star State has to offer."
Building relationships is vital in any business.
The Viva Fresh Produce Expo makes networking fun and educational. Here, suppliers and customers come together for opportunities to highlight products and make meaningful business connections. As the Gateway to the Americas, Viva Fresh encompasses international trade, making this a unique opportunity to learn more about transportation issues, product availability and upcoming trade regulations within and between the U.S. and Mexico.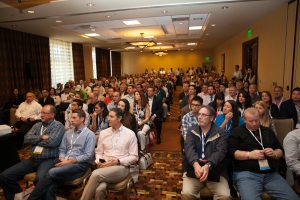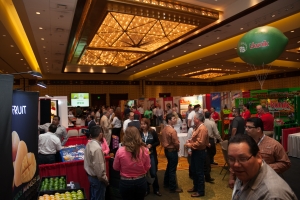 Retailer and Foodservice Companies Attending Viva Fresh
| | | | |
| --- | --- | --- | --- |
| Albertsons | Costco | Kroger | Restaurant Depot |
| Aldi | Edson Farms | Labatt | Rio Produce |
| Associated Grocers | Farm to Market Grocery | Latin Specialities | Safeway |
| Associated Wholesale Grocers | Fiesta Mart | Loblaw | Save Mart |
| B. Catalani | Fiesta Supermarkets | Lowes Market | Schnucks |
| Baldor | Firehouse Subs | Maria's Tacos n More | Sobeys |
| Bedford Farmers Market | Fresh Concepts | Markon | SuperKing Market |
| Ben E Keith | Freshpoint | Meijers | Sysco |
| Big State Produce | Giant Eagle | Payless Supermarkets | Tom Thumb |
| Bondi | Hardies Fresh Foods | Performance Food Group | United Supermarkets |
| Briner | Harmons | Potato Speciality | US foods |
| Brookshire Grocery | Harris Teeter | PR PRoduce | Wal Mart |
| Bristol Farms | HEB | Pro Act | Wegmans |
| Caribbean Produce Exchange | Jason's Deli | Real Produce | Wendy's |
| Chefs Table | Krasdale Foods | Reasors Foods | Whole Foods |