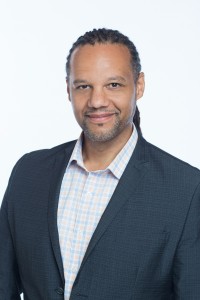 Phil Gwoke
Friday, April 6
11:15 am – 1:30 pm
Ballroom Level:  Grand J-S
THE MULTI-GENERATION MARKETPLACE: HOW IT'S CHANGING THE FACE OF PRODUCE CONSUMPTION
Never before in history have generations come together with as broad of differing cultural and value differences, as well as expectations for businesses and brands. Much is made of the differences between generations of consumers and workers.
That's why Viva Fresh is excited to welcome generational expert and Bridgeworks consultant Phil Gwoke as this year's keynote speaker. Phil's experience in age group insights gives him a unique knowledge of the perceptions and motivation factors that differ from Millennials to Gen X and Baby Boomers. As an internationally recognized speaker, Phil has shared his wisdom and inspired audiences in 40 different states and 4 continents to over 100,000 people.
In his keynote session, Phil will explore how the multi-generational marketplace is currently impacting produce purchasing behaviors especially as it relates to health and wellness using new customized research. Understanding the foundations of generational perceptions about healthy eating habits and nutrition can translate into tangible and lasting success for produce marketers, retailers and foodservice. In addition, Phil will also review generational differences in the workplace and how the produce industry can adapt.
Founded in 1998, BridgeWorks seeks to bridge generational gaps in the workplace and marketplace through research, understanding, and actionable insight. Phil is one of BridgeWorks' resident Gen Xers, and he is a firm believer that with the proper motivation, training, and support system, members of any generation can become capable of remarkable accomplishments. With his down-to-earth, relatable style and dedication to presenting research in a digestible, entertaining way, Phil has become a fast favorite with audiences around the country.