Sessions from 2015
Below are the sessions from the 2015 Expo. Coming Soon: We'll have more details on the 2016 Educational Program.
Sessions on International Trade Relations with Mexico
Halt – Who, Goes There: The U.S./Mexico Border Crossing Conundrums
9:00 am – 9:25 am (Mini-Session)
Room 404 (Hilton)

Mexico is the United States' third largest trading partner and trade continues to grow each year. Learn more about the importance of the bridges to the U.S./Mexico trade and how issues and wait times impact producer and consumer prices. You'll also gain insight into upcoming border crossing improvements including the Mexico superhighway that will help productivity and competitiveness.
What's Hot In Mexico – It's More Than The Weather: Emerging Trends and Products
9:00 am – 9:55 am (Full Session)
Room 400 (Hilton)

Mexico is becoming a fast-growing powerhouse that exports more fruits and vegetables to the U.S. than any other country. Last year, Mexico exported $6.4 billion worth of fresh or frozen fruits and vegetables into the U.S., representing 46% of all imports. Get information about key growing regions in Mexico, product offerings and the current social, economic and environmental conditions affecting the U.S./Mexico produce trade.
The Increasingly Important Role of Supermarket Dietitians
9:45 am – 10:55 am (Full Session)
Salon A, 4th Floor (Hilton)

From creating wellness programs to producing magazines and hosting cooking demonstrations on local news stations, supermarket dietitians help shoppers make better food choices. According to the New York Times, dietitians are at the forefront of a phenomenon sweeping the grocery business as it tries to capitalize on growing consumer interest in health and wellness. A panel of leading supermarket dietitians will shed light on how growers can work with retailers to educate consumers while strengthening retail partnerships.
The Cutting Edge: Emerging Techniques, Trends and Technologies for Growers
10:00 am – 10:25 am (Mini-Session)
Room 404 (Hilton)

Get to know what's new in the latest gadgets, farming equipment and technologies designed to increase productivity and improve operations on the farm. This session will focus on farming in the Southwest region and Mexico, and review topics pertinent to the region including the latest in new irrigation and shade house techniques.
Establishing and Monitoring Best Practices for Social Responsibility
2:00 pm – 2:55 pm (Full Session)
Salon A, 4th Floor (Hilton)

Social responsibility is a current corporate and consumer buzz word with a variety of expectations and misconceptions. In theory, social responsibility is the corporate obligation to balance the interests of the company with the welfare of the society in which it operates. Hear from grower-shippers on how they made social responsibility a key part of their business and corporate culture, and then learn the importance of a systemized approach that includes transparency and even third party metrics.
We're bringing the farm to you! Explore as technology brings you live to the field to have the chance to see and speak in real-time with the growers.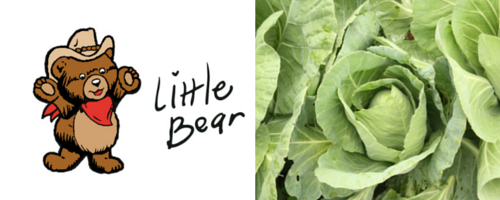 J&D Produce featuring Onions
11:00 pm – 11:50 am
Room 400-402 (Hilton)
J&D Produce has been consistently providing its customers with the highest level of quality and service for over 30 years. The company has been a leader in the industry, from proper farm land management and seed selection to food safety and innovative ideas. J&D's products are marketed under the Little Bear® brand which has become synonymous with premium quality, larger bunches and longer shelf life.
During the tour, J&D will be showcasing their premier product – Little Bear® HoneySweet ® Onions; which is now being grown in five regions in order to provide a year round supply. The HoneySweet Onion, like all of J&D's products, is grown, harvested and packed under strict protocols and supervision of the company to ensure with consistent quality.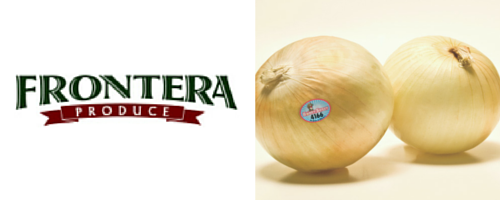 Frontera Produce featuring Cabbage
3:00 pm – 3:50 pm
Room 400-402 (Hilton)
Headquartered in Edinburg, TX, Frontera Produce takes pride in making a difference throughout the world – whether it's by providing healthy ingredients for meals and snacks, or by supporting local communities where they do business.
Since being founded in 1993, they have become a progressive leader in the fresh produce industry focusing on changing the needs of their customer base. They grow fruits and vegetables throughout the US, Central and South America, allowing them to deliver fresh products throughout the year. During the tour, Frontera will be showcasing their cabbage, a year-round product that is grown in both the green and red varieties in Texas, Colorado and New Mexico.