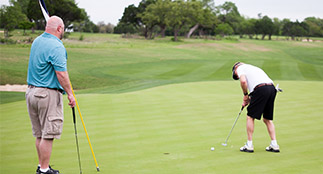 THURSDAY, APRIL 30
In Bloom: TIPA Women in Produce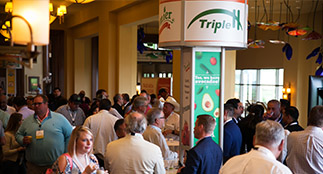 FRIDAY, MAY 1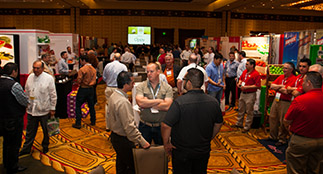 SATURDAY, MAY 2
Note: this is not open to view until Saturday morning.
JOIN US FOR THE 6TH ANNUAL VIVA FRESH OPEN GOLF TOURNAMENT
SCHEDULE
10:30 am – 12:30 pm: Tournament Registration
Location: Golf Pavilion, Near Golf Cart Check In

1:00 pm: Tee-off
Location: Golf Pavilion, Near Golf Cart Check In

6:00 pm – 6:30 pm: Awards Ceremony
Location: River Bend Pavilion (Near Pool Area)

6:30 pm – 9:30 pm: 19th Hole Celebration
Location: River Bend Pavilion (Near Pool Area)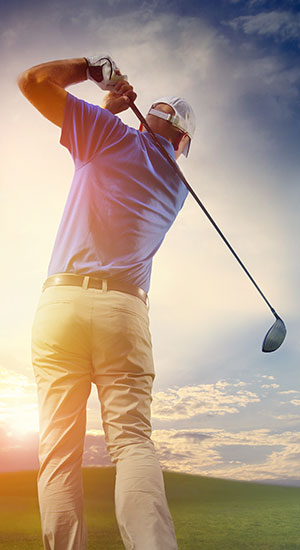 JW MARRIOTT HILL COUNTRY RESORT & SPA
THURSDAY, APRIL 30
This year, the Viva Fresh Open will be held on both the Oaks and Canyons courses, immediately adjacent to the JW Marriott Hill Country Resort & Spa grounds. Both courses will feature a Best Ball Scramble tournament format, with 1st & 2nd place teams for gross and net scores for both courses.
FEES
$400 / Per Player
$1,500 / Team of 4 Player
The 19th Hole Celebration will be held at the River Bend Pavilion (near pool area) and will feature live music and games with plenty of appetizers and drinks. Tournament registration includes entry to the 19th Hole Celebration. All Viva Fresh attendees and exhibitors are encouraged to join in on the fun and attend this event.
If you have any questions on the Viva Fresh Open, would like to register or would like more information on available sponsorships, please contact Lilly Garcia at lilly.garcia@texipa.org.
CANCELLATION POLICY
PLEASE READ CAREFULLY: A refund, less a $50 processing fee will be granted if written, faxed or e-mailed notification of cancellation is received no later than March 22, 2020. There will be NO REFUNDS for cancellation requests received after this date. All refunds will be processed after the event. Refunds will not be processed at the event site.
Friday, May 1
11:30 am – 1:30 pm
Grand Oaks Ballroom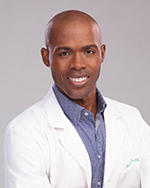 Dr. Ian Smith
Best-selling Author, TV Personality & Physician
Unveiling the Results
Viva Fresh launched a health and wellness campaign called the Clean Eating Challenge that started in Mid-November will continue until the 2020 Viva Fresh Expo.  This includes four Tex-Mex produce industry professionals who bring a variety of backgrounds, health challenges, and goals for the program.   Best-selling author, TV personality and physician, Dr. Ian Smith has been working closely with each of the participants to tailor a plan based on their goals, health challenges and the results of their physicals.
Dr. Smith will unveil the final results during the Viva Fresh Keynote Luncheon on Friday, May 1 from 11:30 – 1:00 pm.   The participants will join him onstage to share the details of their experiences.
Dr. Ian Smith is the author of 17 books, 9 of them NY Times bestsellers including The Clean 20, Blast the Sugar Out, SUPER SHRED: The Big Results Diet, SHRED: The Revolutionary Diet, The Fat Smash Diet, and Extreme Fat Smash.  His newest book, CLEAN & LEAN:  30 Days, 30 Foods, A New You! hit the stands April 9th, 2019 and was an immediate NY Times bestseller.  His books have helped hundreds of thousands of people reduce bad sugars from their diet, lose weight, lower blood sugar levels, and cut the cravings.
President Obama appointed Dr. Smith to two terms on the prestigious President's Council on Fitness, Sports, and Nutrition. He is currently the medical contributor and co-host of the nationally syndicated television show The Rachael Ray Show.  He is a former co-host of the Emmy award-winning syndicated daytime talk show, The Doctors.  He also served as the medical/diet expert for six seasons on VH1's highly-rated Celebrity Fit Club and is the creator and founder of the national health initiatives: The 50 Million Pound Challenge and The Makeover Mile.
Dr. Smith is the former medical correspondent for NBC News Network and for NewsChannel 4 in New York, where he filed reports for NBC Nightly News and The Today Show as well as WNBC's various news broadcasts.  He has appeared extensively on numerous broadcasts including The Oprah Winfrey Show, The View, Dr. Oz, Steve Harvey Show, The Talk, Larry King Live, Anderson Cooper 360, CNN, MSNBC and many more. He has written for various publications including Time, Newsweek, Men's Fitness, and the New York Daily News, and has been featured in several other publications including, People, Redbook, Details Magazine, Essence, Ebony, Cosmopolitan, and Black Enterprise.