Thank you for your support during these challenging times. At this time, the refund period for 2020 Viva Fresh requests has closed. If you did not request a refund, your monies will be applied towards the 2021 Viva Fresh. We look forward to seeing everyone at the Gaylord Texan when Viva Fresh returns next year!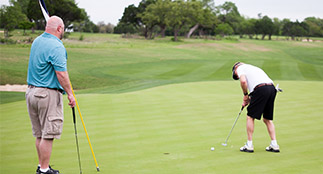 THURSDAY, APRIL 30
In Bloom: TIPA Women in Produce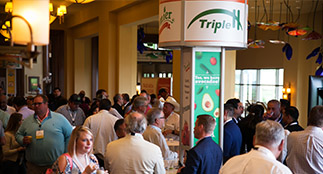 FRIDAY, MAY 1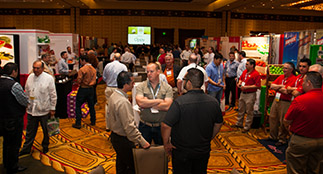 SATURDAY, MAY 2
Note: this is not open to view until Saturday morning.
JOIN US FOR THE 6TH ANNUAL VIVA FRESH OPEN GOLF TOURNAMENT
SCHEDULE
10:30 am – 12:30 pm: Tournament Registration
Location: Golf Pavilion, Near Golf Cart Check In

1:00 pm: Tee-off
Location: Golf Pavilion, Near Golf Cart Check In

6:00 pm – 6:30 pm: Awards Ceremony
Location: River Bend Pavilion (Near Pool Area)

6:30 pm – 9:30 pm: 19th Hole Celebration
Location: River Bend Pavilion (Near Pool Area)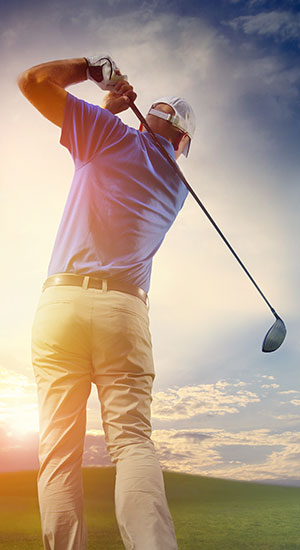 JW MARRIOTT HILL COUNTRY RESORT & SPA
THURSDAY, APRIL 30
This year, the Viva Fresh Open will be held on both the Oaks and Canyons courses, immediately adjacent to the JW Marriott Hill Country Resort & Spa grounds. Both courses will feature a Best Ball Scramble tournament format, with 1st & 2nd place teams for gross and net scores for both courses.
FEES
$400 / Per Player
$1,500 / Team of 4 Player
The 19th Hole Celebration will be held at the River Bend Pavilion (near pool area) and will feature live music and games with plenty of appetizers and drinks. Tournament registration includes entry to the 19th Hole Celebration. All Viva Fresh attendees and exhibitors are encouraged to join in on the fun and attend this event.
If you have any questions on the Viva Fresh Open, would like to register or would like more information on available sponsorships, please contact Lilly Garcia at lilly.garcia@texipa.org.
CANCELLATION POLICY
PLEASE READ CAREFULLY: A refund, less a $50 processing fee will be granted if written, faxed or e-mailed notification of cancellation is received no later than March 22, 2020. There will be NO REFUNDS for cancellation requests received after this date. All refunds will be processed after the event. Refunds will not be processed at the event site.
TOUR THE SAN ANTONIO WHOLESALE PRODUCE MARKET
The New Wholesale Produce Market opens for business in San Antonio Texas!
We are pleased to announce that during VIVA Fresh Produce Expo 2020, the San Antonio Wholesale Produce Market will tour their facilities on Thursday, April 30th. A shuttle from the J.W. Marriott will be provided, departing at 1:00 pm. Light refreshments will be also provided.
Abasto Properties and its affiliates have successfully built more than 2 million square feet of warehouse space and sold over 800 warehouses and industrial lots in Mexico and the U.S Abasto properties has been present in South Texas since 1994 when it opened the McAllen Produce Terminal Market in McAllen Texas.
The first phase of the San Antonio Wholesale Produce Market consists of two front building of 30 warehouse units each, out of a total of 180 warehouses units that will be built in at least 3 phases. The vastness of this huge concourse must be seen to be appreciated.
For more information about San Antonio Wholesale Produce Market, please log on to www.sawpm.com/en/ or follow the link to register to tour the facility.
For the contact info please replace for Abasto Properties @ info@sawpm.com or (210) 404-7172.
Friday, May 1
11:30 am – 1:30 pm
Grand Oaks Ballroom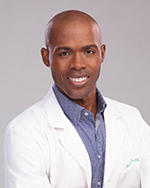 Dr. Ian Smith
Best-selling Author, TV Personality & Physician
Unveiling the Results
Viva Fresh launched a health and wellness campaign called the Clean Eating Challenge that started in Mid-November will continue until the 2020 Viva Fresh Expo.  This includes four Tex-Mex produce industry professionals who bring a variety of backgrounds, health challenges, and goals for the program.   Best-selling author, TV personality and physician, Dr. Ian Smith has been working closely with each of the participants to tailor a plan based on their goals, health challenges and the results of their physicals.
Dr. Smith will unveil the final results during the Viva Fresh Keynote Luncheon on Friday, May 1 from 11:30 – 1:00 pm.   The participants will join him onstage to share the details of their experiences.
Dr. Ian Smith is the author of 17 books, 9 of them NY Times bestsellers including The Clean 20, Blast the Sugar Out, SUPER SHRED: The Big Results Diet, SHRED: The Revolutionary Diet, The Fat Smash Diet, and Extreme Fat Smash.  His newest book, CLEAN & LEAN:  30 Days, 30 Foods, A New You! hit the stands April 9th, 2019 and was an immediate NY Times bestseller.  His books have helped hundreds of thousands of people reduce bad sugars from their diet, lose weight, lower blood sugar levels, and cut the cravings.
President Obama appointed Dr. Smith to two terms on the prestigious President's Council on Fitness, Sports, and Nutrition. He is currently the medical contributor and co-host of the nationally syndicated television show The Rachael Ray Show.  He is a former co-host of the Emmy award-winning syndicated daytime talk show, The Doctors.  He also served as the medical/diet expert for six seasons on VH1's highly-rated Celebrity Fit Club and is the creator and founder of the national health initiatives: The 50 Million Pound Challenge and The Makeover Mile.
Dr. Smith is the former medical correspondent for NBC News Network and for NewsChannel 4 in New York, where he filed reports for NBC Nightly News and The Today Show as well as WNBC's various news broadcasts.  He has appeared extensively on numerous broadcasts including The Oprah Winfrey Show, The View, Dr. Oz, Steve Harvey Show, The Talk, Larry King Live, Anderson Cooper 360, CNN, MSNBC and many more. He has written for various publications including Time, Newsweek, Men's Fitness, and the New York Daily News, and has been featured in several other publications including, People, Redbook, Details Magazine, Essence, Ebony, Cosmopolitan, and Black Enterprise.
2020 EDUCATIONAL SESSIONS
Friday, May 1
8:30 am – 9:30 am
Grand E-F
Sponsored by the City of Laredo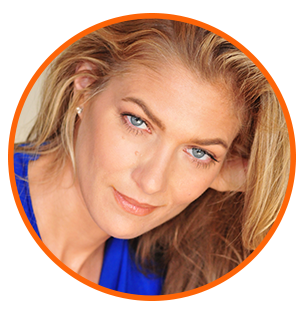 Dr. PK Newby
"The Nutrition Doctor"
Scientist, Gastronome & Author
What does the science say about plant-based diets, and where should produce fit?
From Paleo, Keto to gluten-free, consumers are bombarded with diets to improve overall health.  Yet at the same time fast food, junk and processed foods are all-too readily available making it difficult to make healthy choices with busy lifestyles.   While research has shown that approximately 80% of chronic diseases can be prevented, they remain epidemic in part due to the din of junk-science opinions dominating contemporary nutrition discourse.  In this session, Dr. Newby will review the science behind and the importance of a plant-based diet and how fruits and vegetables play a key role in health and wellness.  She'll also show how the produce industry can use this information to educate consumers.
P.K. Newby, ScD, MPH, MS ("The Nutrition Doctor") is a scientist, gastronome, and author with twenty-five years' experience researching diet-related diseases; studying how people make food choices and teaching why what we eat matters, from farm to fork.
She is a thought leader who speaks locally, nationally, and internationally, and her newest book is Food and Nutrition: What Everyone Needs to Know (Oxford University Press, 2018). Other works include Superfoods (National Geographic, 2016); and Foods for Health: Choose and Use the Very Best Foods for Your Family and Our Planet (National Geographic, 2014; with Barton Seaver).
She also communicates with the public on her blog, Cooking & Eating the PK Way. She consults regularly and has served as a science advisor to and on the boards of several companies. Dr. Newby's passion for nutrition stems from a life-long love affair with food, from cooking, baking, and gardening as a kid to working in the restaurant industry.
She holds a doctorate from Harvard, two master's degrees from Columbia, and served on the faculties at Tufts University (Research Scientist & Assistant Professor) and Boston University (Associate Professor). She's currently an Adjunct Associate Professor and award-winning educator at Harvard and dedicates most of her time to fighting anti-science in all the ways that she can.
Friday, May 1
2:00 pm – 4:00 pm
Grand A-F
Specialty Product Mini-Immersion Sessions
Intended to be an educational while also entertaining, these 15-20 minute, mini-sessions will feature specialty products that have been steadily growing in popularity with consumers. Attendees will be immersed with experiencing each of these unique products with live demos, sampling, exclusive recipes, cutting techniques, merchandising tips and more.
You don't know jack…about jackfruit
Get the 411 about the hottest in plant-based, produce-forward dishes starring jackfruit. Every time you think this tropical item has peaked, it rises in popularity again.
The difference between ripe and unripe jackfruit, and what dishes they're used for.
How cut a jackfruit – live demo.
How to market and merchandise jackfruit to consumers.
Do's and Don't's when it comes to effective jackfruit strategies.
Are you hip to jicama?
Jicama is a somewhat-familiar item in the Texas and the Southwest, but most ways to eat it are limited to salads and "sticks" for snacking. While those are GREAT, there are so many more ways to enjoy this trendy item.
How to pick the right jicama.
How to cut and prepare for the different culinary uses.
Jicama…tortillas?
Cooking with jicama.
Focus on Flavor – Mangoes
Ripening and cold chain management for fruits like mangoes has a tremendous effect on end-user experience. How do we ensure the right cold chain and handling procedures are in place so we can delight consumers and increase sales?
Hands-on demos showing chill damaged and improperly handled tropicals like mangoes, with an explanation of how it happened and how to avoid
How to cut and select mangoes real-time. Bring in fresh-cut professionals to demo how awesome they are. Have you ever seen the videos of people working fresh-cut knives?
Samples of ripe and ready to eat Mangos in new and exciting ways.
New research from the National Mango Board on proper storage and handling
Papayas & Guavas
Gaining in popularity worldwide, papaya is now ranked as the third most traded tropical fruit (excluding bananas), behind mangoes and pineapples. Although they are a specialty fruit in the U.S., papaya's can be key to rounding out the tropical category.  Guava is one of the world's most popular tropical fruits, and is now grown in almost every tropical region. Its sweet, juicy fruit is both tasty and nutritious, and it can easily be incorporated into a wide variety of dishes or eaten by itself.
Hands on demonstration on how to select and cut papayas and guavas
Review of cold-chain and handling procedures
Nutritional profile – the nutrients found in papaya and guavas are thought to have a range of health benefits
Trending recipes with smoothies, desserts and/or salads
Herbs
Those leafy sprigs of parsley that garnish your dinner, the mint sprigs in your drink, and those basil strips topping your salad contribute more than color and flavor. They're also rich sources of valuable nutrients. This is why registered dietitians encourage people to replace excessive sugar and salt with fresh herbs when trying to boost the flavor in dishes.
Find out which herbs are trending among consumers
Key health benefits and tips for how to merchandise herbs at retail
Trending recipes and drinks with herbs