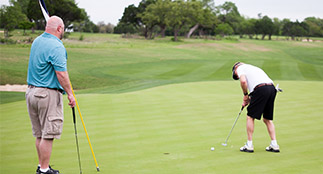 THURSDAY, APRIL 25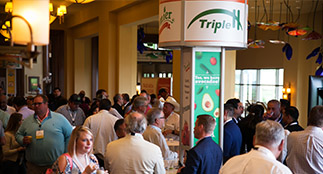 FRIDAY, APRIL 26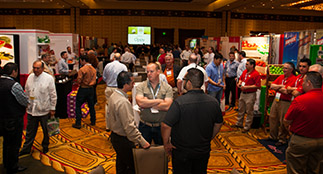 SATURDAY, APRIL 27
Note: this is not open to view until Saturday morning.
JOIN US FOR THE 5TH ANNUAL VIVA FRESH OPEN GOLF TOURNAMENT
SCHEDULE
10:30 am – 12:30 pm: Tournament Registration
Location: Golf Pavilion, Near Golf Cart Check In

1:00 pm: Tee-off
Location: Golf Pavilion, Near Golf Cart Check In

6:00 pm – 6:30 pm: Awards Ceremony
Location: River Bend Pavilion (Near Pool Area)

6:30 pm – 9:30 pm: 19th Hole Celebration
Location: River Bend Pavilion (Near Pool Area)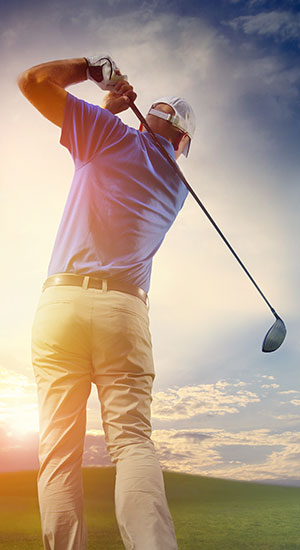 JW MARRIOTT HILL COUNTRY RESORT & SPA
THURSDAY, APRIL 25
This year, the Viva Fresh Open will be held on both the Oaks and Canyons courses, immediately adjacent to the JW Marriott Hill Country Resort & Spa grounds. Both courses will feature a Best Ball Scramble tournament format, with 1st & 2nd place teams for gross and net scores for both courses.
FEES
$400 / Per Player
$1,500 / Team of 4 Player
The 19th Hole Celebration will be held at the River Bend Pavilion (near pool area) and will feature live music and games with plenty of appetizers and drinks. Tournament registration includes entry to the 19th Hole Celebration. All Viva Fresh attendees and exhibitors are encouraged to join in on the fun and attend this event.
If you have any questions on the Viva Fresh Open, would like to register or would like more information on available sponsorships, please contact Lilly Garcia at lilly.garcia@texipa.org.
CANCELLATION POLICY
PLEASE READ CAREFULLY: A refund, less a $50 processing fee will be granted if written, faxed or e-mailed notification of cancellation is received no later than March 22, 2019. There will be NO REFUNDS for cancellation requests received after this date. All refunds will be processed after the event. Refunds will not be processed at the event site.

VIVA FRESH GATEWAY TO
INNOVATION AWARDS
VIVA FRESH GATEWAY TO
INNOVATION AWARDS

Welcome to Viva Fresh 2019! All exhibitors and sponsors are eligible to nominate multiple products for this showcase. All forms must be submitted by February 20, 2019. All products submitted for the Innovation Showcase may not have been introduced to the marketplace or have received publicity prior to May 1st, 2015.
This year we have taken a different approach and will be presenting a showcase of 24 innovations to be honored—not by category, but by the value of the innovation. This program is not limited to new products and packaging alone. We're encouraging a wide range of innovations to be submitted including new seed varieties, advances in production including machinery, packing facilities and greenhouses, technology or application software, food safety, traceability, sustainability, social responsibility, and more.
If you're doing something that no one else is doing, we want to hear about it! We want to know what makes it unique, what value it holds to the industry, where your company is at with the innovation today, and where it'll be tomorrow.
Tour the San Antonio Wholesale Produce Market

Come and visit the New San Antonio a Wholesale Produce Market!
The new San Antonio Wholesale Produce Market (SAWPM) provides a great opportunity for growers, wholesalers and foodservice distributors, anyone interested in working with wholesalers and distributors. The tour will include at least one of the SAWPM's existing warehouses within the development's first phase and you'll learn about the plans for upcoming expansions, how the facility operates and what opportunities it might offer.
Shuttles will depart from the JW Marriott Lobby at 10:00 am and 1:00 pm. Light refreshments will be provided.
Inaugurated in April 2016, the new Wholesale Market currently consists of 240,000 square feet of refrigerated warehouse space split into 60 units with a wide variety of tenants ranging from fresh produce wholesalers to distributors of meats and other perishables. Turn-key-units are still available.
Additional land within the market has been recently developed to accommodate for build-to-suit leases of 10,000 to 50,000 SQFT warehouse space with custom cold and/or freezer rooms, office space and more. The leases are typically for growers, wholesalers, distributors and processors of fresh produce and other perishables looking for custom refrigerated, freezer, dry and office spaces. Construction of the first building will begin the first half of 2019.
For general information regarding San Antonio Wholesale Produce Market please visit 
www.sawpm.com.
 For additional information regarding the tour or interested in leasing, please call or email Abasto Properties at 210-404-7172 or 
info@sawpm.com
The Viva Fresh Expo is proud to support Aggies for Fresh, a program that seeks to inspire Texas A&M University students to pursue a purpose-driven career in fresh produce. Texas A&M University's core values align closely with the fresh produce industry, creating a natural fit for talented Aggies of all backgrounds, skill sets, and ambitions. Founded in 2014, Aggies for Fresh has been successful with not only bringing more awareness, but placing students into internships and full-time employment in the industry upon graduation.
Each year, Aggies for Fresh has brought top students to the expo to gain exposure to the produce industry, many of whom received job offers. Aggies for Fresh will once again be bringing students to Viva Fresh in hopes of replicating the same success. You'll have an opportunity to meet these talented students at the Aggies for Fresh Reception on Friday, April 26 from 4:30-5:30pm.
2019 EDUCATIONAL SESSIONS
Friday, April 26
8:30 am – 9:30 am
Grand E-F
Sponsored by the City of Laredo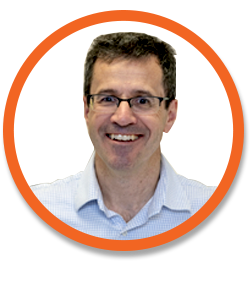 Martin Wiedmann
Dr. med. vet, Ph.D.
Steps to Prevent A National Food Safety Crisis
The recent 2018 outbreak involving romaine lettuce resulted in national food safety warnings that cleared shelves across the country right before Thanksgiving. Every U.S. grocery shopper likely saw firsthand the bare shelves and signs during one of the busiest food shopping weeks of the year.   Even with increased government regulation, E. coli made it through the harvest and plant sanitation processes on two separate occasions impacting romaine lettuce in 2018. The crisis isn't just that the food safety issue occurred, but that multiple instances and prolonged warning periods continued with little to no answers for producers, retailers and consumers.
This session will begin a dialogue on how the produce industry can minimize a national food safety crisis with improved tools – like reduced hold wait times by improving speed of traceability, better record keeping, integrated systems and industry collaboration.
Martin received a veterinary degree and a doctorate in Veterinary Medicine from the Ludwig-Maximilians University in Munich, and a Ph.D. in Food Science from Cornell, where he currently is the Gellert Family Professor of Food Safety. His research interests focus on farm-to-table microbial food quality and food safety and the application of molecular tools to study the transmission of foodborne pathogens and spoilage organisms.
He and his team are regularly asked to help the industry with a range of microbial food safety and quality challenges. He was a member of the Listeria Outbreak Working Group, which received a USDA Secretary's Award for Superior Service in 2000.  Other awards he received include the Young Scholars award from the American Dairy Science Association, the Samuel Cate Prescott Award from Institute of Food Technologists', the International Life Science Institute North America Future Leaders Award, and the American Meat Institute Foundation Scientific Achievement Award.
Friday, April 26
9:45 am – 11:00 am
Grand C-D
Sponsored by the City of Pharr.
Steve Lerch
International Speaker & Digital Consultant
What Does Game of Thrones & Digital Engagement Have to do with Online Food Purchases?
It's no surprise that digital tools and online engagement is taking over all areas of our lives. As growers, shippers, marketers, retailers and foodservice professionals we constantly ask ourselves what does it mean and how will it impact my business.  In 2017, 31% of all food and beverage sales were influenced by digital media.  That's $13 billion of a $43 billion industry.  How do we make sense of the new digital consumer as they seek purpose, plan, prep and purchase food in the online frontier?  Join Steve Lerch, former Google Executive who has worked with food brands like The National Pork Board and Avocados from Mexico in understanding today's digital consumer.
Steve Lerch is an award-winning, international public speaker and digital consultant. He spent 9 years working for Google before shifting his focus to independent consulting opportunities and bringing his unique digital perspective to various conferences, events, and board meetings.
While at Google, Steve partnered with the world's most well-known electronics brands like GoPro and OtterBox and helped them embrace and develop a digital first approach to marketing and to understanding consumer behavior. Over the last 5 years, Steve has partnered with various USDA Check-Off programs including the National Pork Board, American Egg Board, and the Milk Processor Education Program. He's passionate about the power of digital and the impact technological advancements are having on our culture's views on food and health.
Friday, April 26
1:45 pm – 2:45 pm
Grand A-B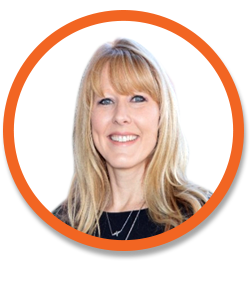 Michelle Ann Passaretti
MSN RN CCM
Senior Director of Innovations, Steele Institute for Health Innovation, Geisinger
The Fresh Food Farmacy – Making Patients Healthy Consumers
What if fresh food was available where patients needed it most? What if the definition of interventional medicine started with wellness. One hospital and their retail grocery partner understand that making healthy food available in the hospital for diabetic patients is a step in the right direction.  The Fresh Food Farmacy helps high risk patients adopt healthy eating practices by making food part of the Rx and making the Farmacy part of their medical treatment.   But most importantly, the Fresh Food Farmacy empowers participants to manage their medical conditions through food-related behavior and lifestyle changes.
In this session, Michelle Ann Passaretti will speak to how her "food as medicine" approach put medical research into action, combating high obesity rates, pre-diabetes and diabetes by providing fresh, healthy food to those most in need.
Michelle Ann Passaretti MSN RN CCM         
Michelle Ann received her nursing diploma from Geisinger School of Nursing, and her BSN and MSN from ASU with a focus on Leadership and Organizational Management. She also received her certification in case management and is the Geisinger Health System POLST/Advanced Care Planning Facilitator.
Michelle is currently the Senior Director of Innovations for Geisinger's Steele Institute of Health.  With 23 years of experience in health care behind her, she currently provides direct oversight of the Registered Nurse Health Managers and Health Coaches whose responsibilities include: direct patient care through patient engagement and activation, provide disease management education, plan of care development, and medication optimization, while supporting primary care in the outpatient setting.
She is also responsible for the successful launching of the Fresh Food Farmacy-a collaborative & innovative approach to changing how we care for our patients through a Food As Medicine concept and is leading work in the social determinants of health space for the Institute's Health Pillar.
Friday, April 26
1:45 pm – 2:45 pm
Grand E-F
Is it Politics or Parity – A Discussion of the Tomato Suspension Agreement
The Tomato Suspension Agreement has been a hot topic during the last 6 months.  Since 1996 the agreement has served as vehicle to bring stability to the U.S. tomato market. Without a last minute solution, the current Tomato Suspension Agreement between the U.S. and Mexico will end on May 6th, leading to dramatic changes in how Mexican tomato imports are handled. Moderated by Dante Galeazzi, President & CEO of the Texas International Produce Assocation, you'll hear from a panel of experts on the history of this agreement and how the new changes will impact the future of the supply chain including legal issues, tariffs, duties and pricing along with the status of current negotiations.
Friday, April 26
11:30 am – 1:30 pm
Grand Oaks Ballroom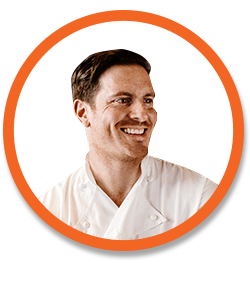 Chef Seamus Mullen
The Transformative Power of Fresh
A Celebrity Chef's Journey to Life-saving Healing
In the high-end food world, "healthy cooking" has long been taboo. But as one of the industry's high-profile chefs shows us – we can be guided by the understanding that the food we eat has a deep impact on our health. Seamus Mullen has rewritten the old rules that healthy can't be delicious. Seamus's powerful transformation came not from Hollywood power players and diet fads and trends, but from his own health crisis. After a near-death experience brought on by an autoimmune disease he'd struggled with for years, Chef Mullen radically changed the way he cooked, both at his restaurants and at home.
Today Seamus works directly with a number of leading brands in the food and hospitality industry to help them better align their products and services with his principles of wellness. During this keynote session, Seamus will share his journey to health and wellness and provide tips for how the produce industry can harness the transformative power of fresh.
Seamus is an award-winning New York chef, cookbook author and health and wellness expert. He opened his first solo restaurant Tertulia in Manhattan in 2011 which was a finalist for the prestigious James Beard Foundation Award for Best New Restaurant. In 2013, he opened El Colmado, a Spanish tapas and wine bar at Gotham West Market, a food hall in New York's Hell's Kitchen. He was awarded "Chef of the Year" by Time Out New York and has been named a semi-finalist for Best Chef NYC by the James Beard Foundation 3 years in a row.
No stranger to where food comes from, Seamus grew up on an organic farm in Vermont and learned from a young age the value of eating real, whole foods. After cooking throughout Spain, New York and San Francisco, Seamus first rose to national prominence in 2006 with Boqueria, one of the first critically acclaimed and highly successful Spanish restaurants in New York, and where he became known for his inventive and approachable modern Spanish cuisine.  In 2009, he was one of 3 finalists on the Food Network's "The Next Iron Chef." Today he is often featured as a guest judge on the popular Food Network series "Chopped" and "Beat Bobby Flay," and is a frequent guest on programs such as The Today Show, The Dr. Oz Show, The Martha Stewart Show, and CBS This Morning.
Seamus has become recognized as a leading authority in the conversation on food, health and wellness.  An avid cyclist who raced competitively in his twenties, he was diagnosed in 2007 with rheumatoid arthritis, an autoimmune disease, that forced him to rethink his relationship with food, and led to his first cookbook Hero Food, published in 2012.
Through food, exercise and lifestyle changes, Seamus was able to successfully turn his health around and overcome what is commonly considered to be an incurable disease. He has been featured in major publications such as The Wall Street Journal, Chicago-Tribune, and The Guardian. Seamus has written about his experience for The New York Times and through his bimonthly column in Men's Journal. As a testament to his newly reclaimed health, in November 2014 he raced in La Ruta de Los Conquistadores, one of the most challenging mountain bike races in the world.
In August of 2017 Seamus released his second cookbook "Real Food Heals: Eat to Feel Younger + Stronger Every Day."  He currently is working on his third book and splits his time between Brooklyn and Dutchess County, New York.